Your favourite ramen in the CBD is now opening their second store in Neutral Bay! Yasaka Ramen, known for their house made noodles and tonkotsu soup, are opening their second store this weekend (less than two years since first opening in November of 2014). Washoku Lovers helped to organise a media reception to spread the word about this new establishment.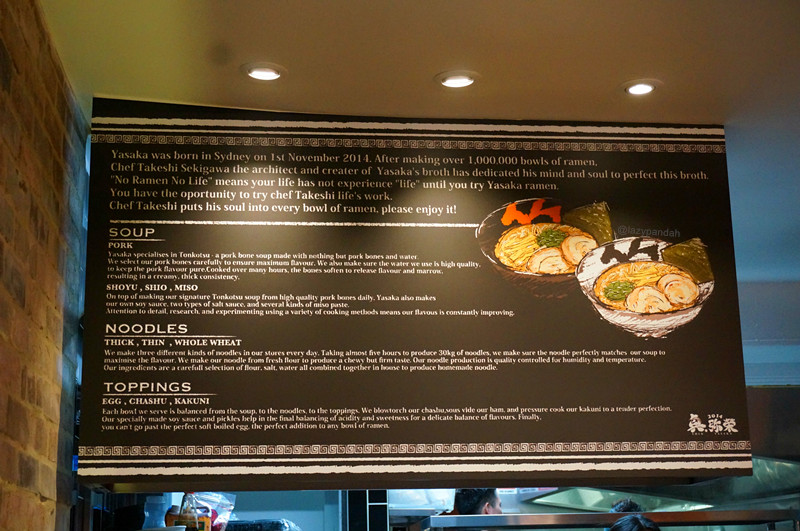 On the 29th June, popular food bloggers and Japanese media to the soft launch of Yasaka Neutral Bay. Their menu is the same as the city store, however they are using a new cooking method for their ramen, as head chef Takeshi Sekigawa says he wants to refocus on ramen and challenge himself to create something even better.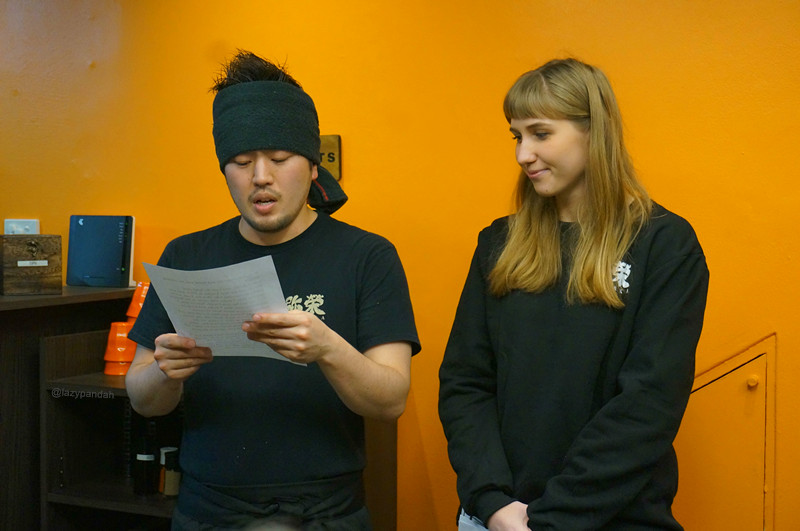 A short introduction of the store and its concept were announced to the audience and Chef Takashi, who is the architect and creator of Yasaka's broth, welcomed us warmly as he shared his story and happiness with guests. Takeshi's motto "No Ramen, No Life" brings customers flocking for his life work as he dedicated his mind and soul to perfecting Yasaka's broth.
The night started with drinks and an edamame and karaage (Japanese fried chicken) entree. The chicken was juicy and tender, which is perfect to have during the colder days. Yasaka uses a strict timing for the cooking of their chicken to make sure each piece is perfect.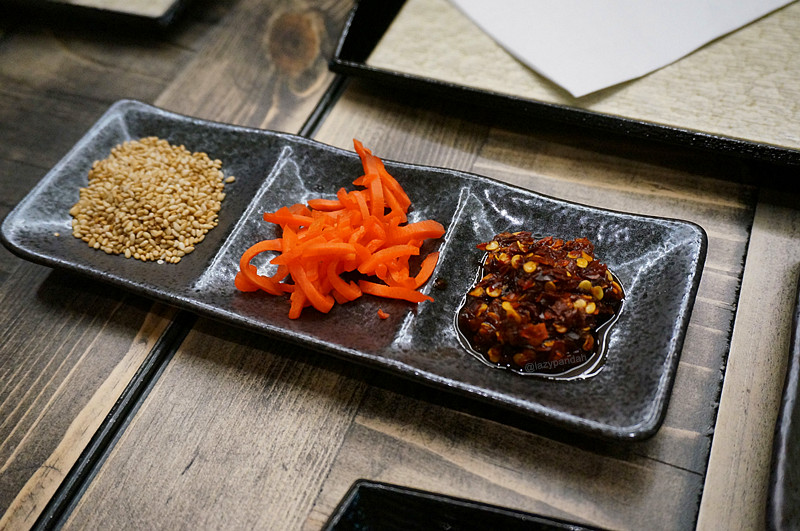 Free self serve condiments are available in both the Neutral Bay and city stores so that you can customise your ramen with simple flavours that help to make it just right for you, from left to right we had white sesame seeds, pickled ginger and chilli sauce. The chilli sauce gives a wonderful punch of spice to any dish.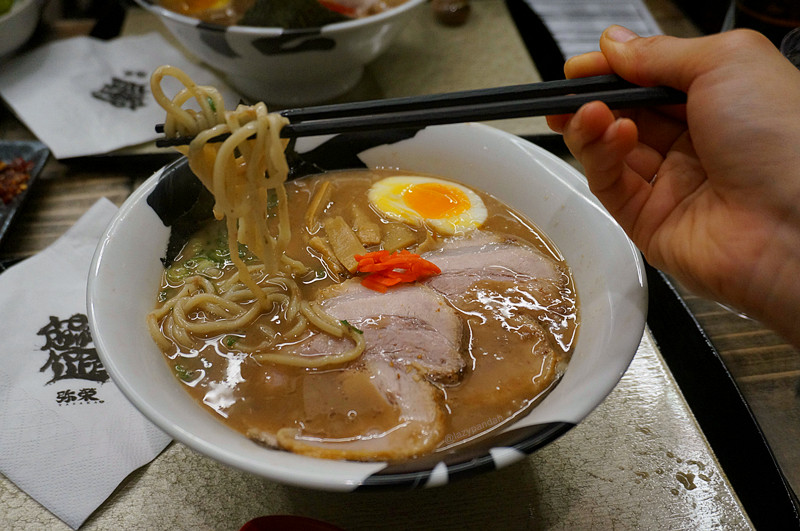 The next dish was the main focus of the night, which was their signature ramen, called the Shin Yasaka Ramen. It has a thick broth made from pork bones, topped with charshu, bamboo shoots, spring onion, nori (seaweed) and soft egg. The broth was thick and has a very deep intense flavour, and each mouthful up until the very last is amazing. The noodles are homemade by the chef themselves and are made fresh every day. The noodles are chewy but firm in taste and are also on the thick side, which balances out with the broth and flavour as they soak up the soup.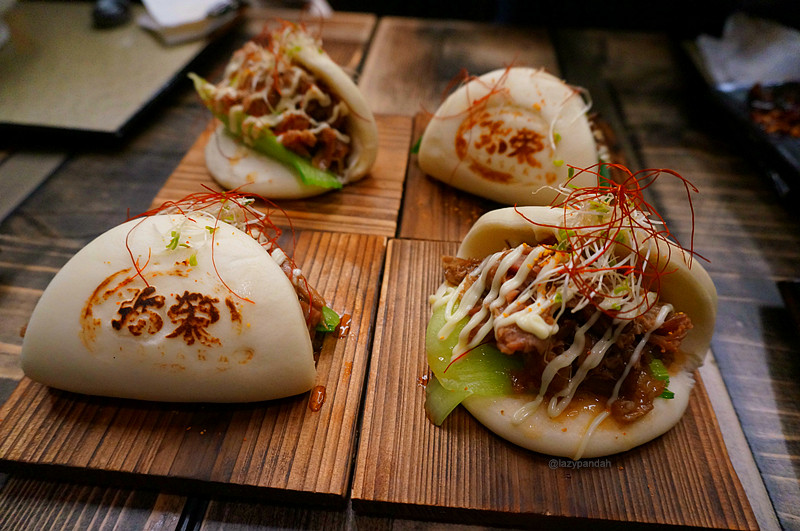 The last dish served was their Bao.ck Kakuni, which resembles a pork belly bun. The pork is very juicy and full of flavour, it falls apart easily as you bite into it.  The sauce is not too heavy and the bao (bread) itself has the Yasaka logo grilled into it for that special touch. 
    
To experience the welcoming atmosphere of Shin Yasaka, head to their Grand Opening this 2nd July (Saturday) or Sunday 3rd July from 11:30am for lunch or 5:00pm for dinner and be one of the first 50 customers of each day to receive your very own Yasaka Neutral Bay jumper (above) or T-shirt!
Shop 1, 161-163 Military Rd, Neutral Bay, Sydney
Opening Hours: 7 Days Lunch : 11:30am –  // Dinner 5:30pm –